Services
An idea of ​​our services
Loading and unloading of forest transportation;
Cut-to-legnth veneer, sawlogs and pulps;
Road maintenance;
Handling and transportation of bulk and wood chips;
---
Mobile shredding
Shredding and grinding of all forms of wood:

Construction and deconstruction;
hardwood or conifers;
Sawmill residues, sorting centers, eco-centers;
Railroad ties;
Mobile service.
---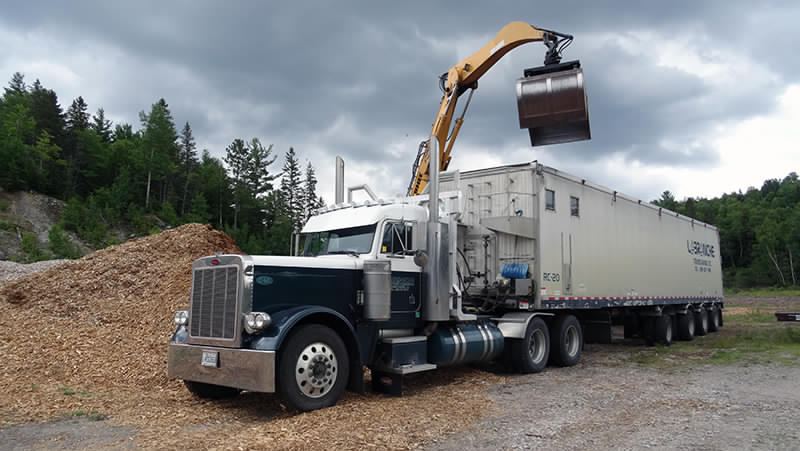 Our services are available to all types of businesses, whether for cities, municipalities, private companies, paper mills, contractors and mining. We cover all of Abitibi-Temiscamingue and several other areas in Ontario and Quebec.
We offer a complete service from start to finish, or as necessary for your projects. Fix or hourly contracts can be done to fit your needs.
---